Winter magic
at the Weissensee
A natural winter playground
Lake Weissensee, Austria's highest and clearest swimming lake, turns into Europe's biggest and consistent frozen surface (6,5 km²) in winter. Therefore it turns into a glassy playground for winter tourists, people who enjoy winter and people who love to ice skate.
The sheet of ice is 40 cm thick and therefore it is perfect for ice skaters, sleighs and winter hikers. 25 km of ice laps, ice stock field, ice hockey fields and 400 m tracks for speed skaters offer enough possibilities for everyone..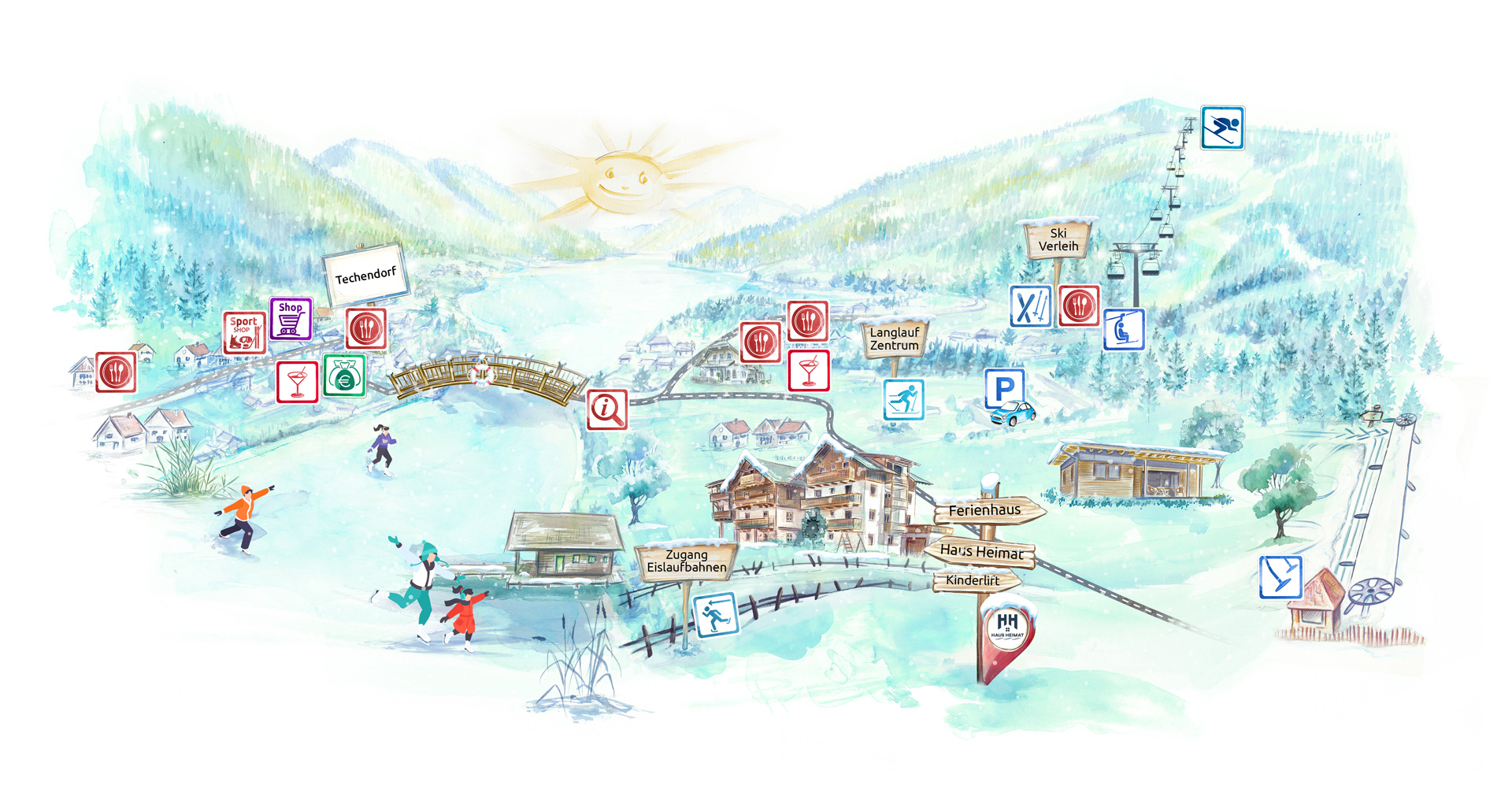 Cross country skiing at Weissensee
The Carinthian Weissensee is a paradise for cross country skiing and has been awarded with the "Carinthian Loipengütesiegel" (award for cross-country skiing tracks).
In the fog free sunny Weissensee valley there are
50km of cross-country dual tracks
and
up to 15km of cross-country skating tracks
, therefore the region is one of the most beautiful spots for cross country skiing in Carinthia. Right next to the lake at 930m above sea level there are various practise tracks for beginners as well as the "Seewiesen" track which is very popular amongst cross-country skiers.
Should you want to get higher you can also go on the
10km Franz-Josephs-Höhe-track
or go to the Tschabitscher which is 1.074m above sea level.
Skiing at Weissensee
The family ski resort Weissensee is the perfect spot for family friendly ski-runs and unhurried skiing. It is an insiders' tip for families with small children and for everyone who is not looking for ski speedways and who is looking for a laid-back ski resort.



Unspoiled nature at Weissensee

The Weissensee scenery is also stunning in winter. The east part of the lake is
like a fjord and very idyllic
: You can only find trees on the shore, there are
no cars far and wide
- the waters are totally natural.
The lake has become famous beyond Austria's borders for its international ice events. Every year at the end of January about 5000 guests, amongst them the world elite of marathon speed skaters, visit the lake Weissensee to compete at the speed skating competitions of 50, 100 and 200km at the "
Alternative holländischen 11-Städte-Tour
".
In February there is also an I
nternational Ice golf tournament
.
Arrive and start!

On arrival you will receive your personal Weissensee Premiumcard. The card can be used immediately and is no longer valid on the day of departure at midnight.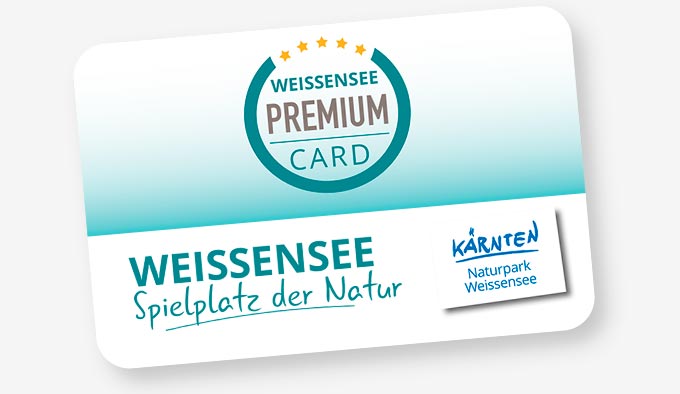 Your ADVANTAGES IN WINTER 2022/23:
Free use of the Weissensee mountain railway


(08.01.2023 - 22.01.2023)
Free use of ice and cross-country ski runs


(whole season)